a shield can shelter and protect. moved with great force, it can also crush, or - edgewise - cleave. make fewer assumptions.
opal: Sample Graph Traversal Patterns in Opal →
losangelesindustries: Over the course of our work on Opal, there have been a few graph traversal patterns that have shown themselves to be repeatably useful. While these will not likely be generalizable to all domains, they map well to our current data set and its modeling within the graph. The key patterns that will…
Identity at Mozilla: Persona is distributed.... →
mozidentity: With Persona, you can log into web sites using the email address of your choice. The first time you use an email, our servers send you a confirmation link. By following that link, you confirm your identity to Persona, which then vouches for your ownership of that email address. Of course, in the…
revel in life. expect death. fear nothing. keep fighting.
tear the bandage of night off of the unhealed wound of sleep. the rose gold sun breathes softly brilliant color into the wind blown forms of the canyon, turns topaz clouds into amber smoke, and lights the path ahead.
opal: Loading DBPedia into Neo4j with Clojure →
losangelesindustries: DBPedia is a community project to extract structured data from Wikipedia articles. The data is freely available for download. Currently, the DBPedia datasets describe describes 3.77 million things. The information is encoded as relationships between resources. This is a natural fit for graph…
as much as i love graph systems, i have a persistant bias toward spatial systems where the distance function of each dimension can be modulated on the fly. that requires having consistent components in your vectors, though, as opposed to the more extensible nature of the property graph approach. can't have it all, can you?
opal: What is an Opportunity? →
losangelesindustries: At the heart of Opal is the concept of the opportunity. The entire product is crafted around the concept of delivering to you the most compelling and engaging opportunities possible, opening up the range of options in your world. What is an opportunity, in this context? Many people use the…
Why Opal?
losangelesindustries: We create a ton of data every day. We tweet, we post, we pin, we share. We create or join events, we check in, check out, we listen, and like… and it's a trend that's showing no sign of slowing.  We started to wonder, though, if the rising tide of data could lift yet another boat - if we could get all that data to work for us. Or, more specifically, if we could get your...
"Instead of thinking about virality, I think the focus should be on what makes..."
– Ze Frank  (via brycedotvc)
giant robots smashing into other giant robots:... →
thoughtbot: There will be Ruby in the middle of this blog post. But first, a tangent in which we explore the lambda calculus. Don't worry too much about being lost in this next section; we'll fix that immediately afterward. A Simple Language There is a programming language named the lambda calculus. It's…
: Favortree: Week One →
favortree: Wow what a week! We couldn't be happier with the reception of Favortree since we announced the company seven days ago. Press roundup: We rustled up quite a bit of press from some of our favorite sources including The Next Web, Venturebeat, PSFK and Pando Daily. This …
giant robots smashing into other giant robots:... →
thoughtbot: There is no arguing that the platform-agnostic nature of web applications is one major advantage they have over their native counterparts. Developers and designers have always aspired to reach users on a multitude of devices and contexts using the same codebase, and we're almost there thanks…
Equity Crowdfunding Infographic | crowdfunder.com →
Erin McKean of Wordnik
Erin McKean of @Wordnik @ThinkingDigital 2011 from Codeworks Ltd on Vimeo.
i need a local adventuring team. above and beyond co-workers or academics, but people i can count on to push me, to respond to challenges, to be up for crazy ideas or for general hanging, scheming, and doing.  i have some of this in Los Angeles, but i'm several hundred miles from the city of angels, and it's long past time to assemble some sort of cabal around Oakland.
Wilson Miner - When We Build from Build on Vimeo.
less ego-fear. less worry. less adulation paid to the storm of dark narratives of the day. more creation. more execution, happy with the freedom from safety nets.  dream big, and live those dreams. 
embodied cognition? try will-driven form.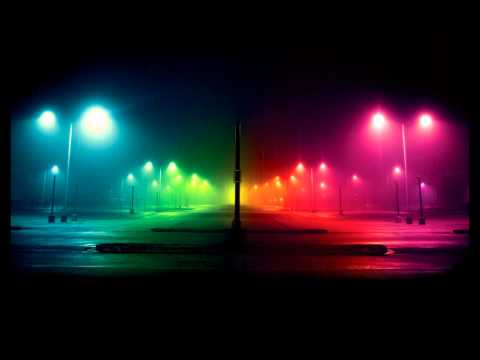 Wat?! →
The Echo Nest Blog: The Echo Nest Brings Twitter... →
Excellent integration of two of my favorite services. echonest: Thanks to ongoing collaboration between Twitter and The Echo Nest, music app developers will soon be able to incorporate tweets from specific recording artists directly into their apps. Approximately one quarter of Twitter's verified accounts belong to musicians, many of them quite famous. The…